Member is offline
Crafty Chugawug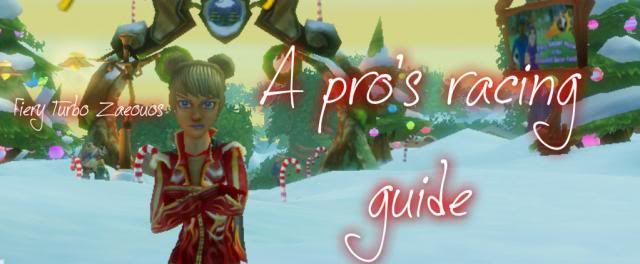 I would say that Kart Driver is the SECOND most easiest job to level up. The first is obviously Adventurer.
Now that statement sounds 'easy' but Kart Driving is extremely hard... if you don't have the right equipment.

---
Here are some tips to become a better racer.
1) When turning, and you are a level 1 racer, slow down on turns or you will slide.
2) When you get a racing equipment from a quest, equip it immediately.
3) Use any car you want, does not change in-game performance
4) Do your best at all races
5) Do not underestimate other players/NPCs!
---
How is Kart Driving Hard?
Except for the fact of using the wrong equipments, you will need to face the best of the best in Sacred Grove.
Racing the best of the best (NPCs) are hard, try your best and you will do just fine
You will do a huge tournament that you have to finish 1st place 3 times IN ALL TRACKS!
Although Sacred Grove says Kade Carmichael is the best, You can beat him as long as you try.

---
Maps, where to use your turbos are highlighted.

Tangletrack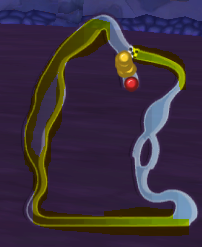 Wildwood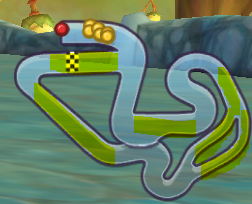 Sandstorm
Frostridge
Thunderfalls
---
Here are some equipment that I recommend
What I recommend:

Choices, which are best:
Engines
Tires:
Turning Columns
Turbos

Misc1
Misc2

---
IF YOU HAVE ANY QUESTIONS/CONCERNS, FEEL FREE TO ASK!
THE BEST OF THE BEST: (PLAYERS)
(LEADERBOARDS)
Lance Lullaby
Misa
Curious George
Zaeouos (myself
)
Adam Bullzeye
Elite Grant
Caleb Ross
Hashimara
Kevin Blazedart

THESE ARE ONLY SOME PLAYERS, NOT ALL!
(These are from my views, if you are awesome at racing, great! I am proud!)